Quick update on our progress. We have sourced all the components and produced the first field ready prototype. The case was printed on a 3D printer to test the design of the case, allowing for proper airflow to be able to measure the outside temperature and humidity.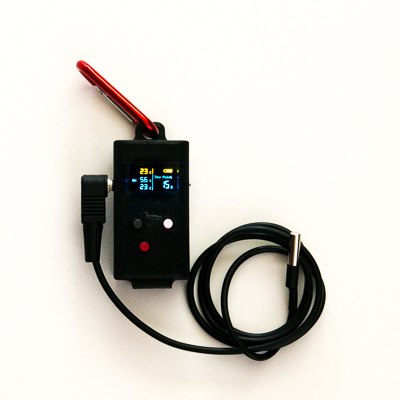 Showing the progress from a bare PC Board to a final assembled prototype. The 3 buttons control the On/Off, the change between C/F (Celsius/Fahrenheit ) as well as to dim the screen.
The screen is divided into two sections; one section(yellow) for the lens (probe temperature) and battery charge of the dew meter, and another section(blue) to show the outside temperature, humidity and calculated dew point.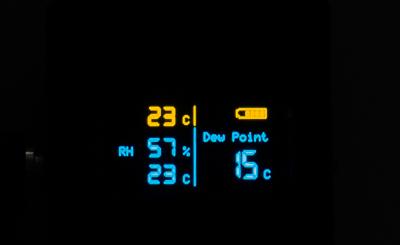 We are using two probe sensors. One short sensor length, allowing for smaller equipment to be monitored and one longer probe; for longer lenses or telescopes.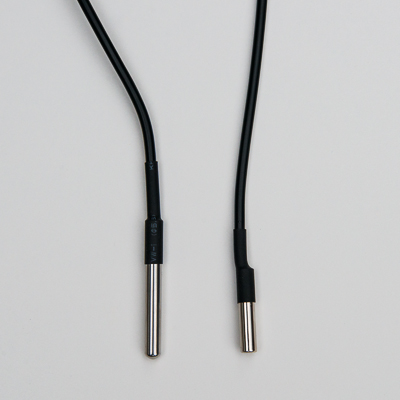 https://atfrostedlens.com/wp/wp-content/uploads/2016/08/DewMeter-3416.jpg
400
400
at_admin
https://atfrostedlens.com/wp/wp-content/uploads/2016/07/LogoWebsite3big.jpg
at_admin
2016-08-08 11:10:42
2016-10-03 18:12:38
Dew Meter (Prototype)