Landscape & Fine Art Photography
Greetings from Finland!
I am a photographer & Senior Lecturer of digital design. I live in Porvoo, Finland.
I mostly photograph night views with beautiful landscapes. My images are primarily about silence and presence.
I have kept several photography exhibitions here in Finland: Observatory of Helsinki, Luontotalo Arkki museum at Porn and The Art Factory culture and congress centre at Porvoo, just to mention a few. My newest exhibition, Breathe, images for visual meditation shows silent landscapes surrounded by the night sky.
Night photography is my passion. I also write articles for a Finnish astronomical journal (Tähdet ja Avaruus).
I have used a Camera Parka for a couple of years now, and I keep it with me all the time – even in summertime when it's not cold. It's beneficial to protect your camera from humidity, waves (on the beach), water and snow…and of course from severe winter weather.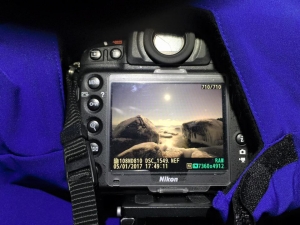 Back of DSLR in Camera Parka. Photo from Tero Marin.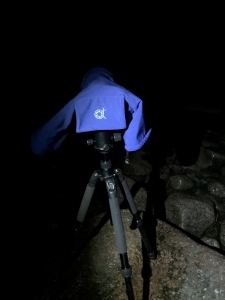 By the ocean. Photo from Tero Marin.
Recent Photography Exhibition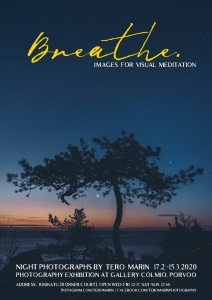 Breathe.
Images For Visual Mediation
17 February to 15 March 2020.
Gallery Colmio, Porvoo, Finland.
A collection of silent landscapes surrounded by the night sky.
Prints and digital images
All pictures are available as a fine art prints or in digital format.
Message Tero at info(at)teromarin.com if you have any questions!