One-night Aurora Tours in Yellowknife, Canada – January 22 to February 8, 2020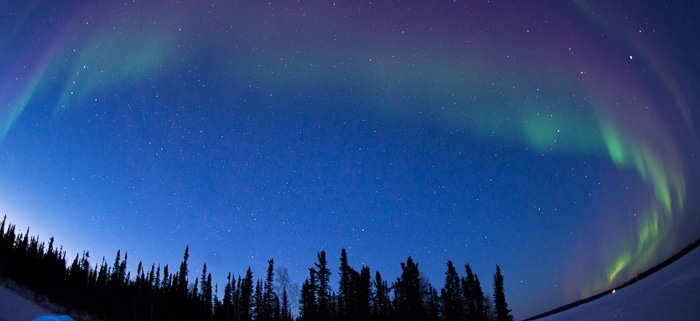 We chase the northern lights and travel to different locations (lakes, ice roads..) for various backgrounds and foregrounds. We aim to be on site by 9pm but there is no set start and end time: we closely monitor potential northern light activity and cloud coverage, and we pick you up as soon as there is a chance to see Aurora, so be ready to leave before sunset! We relocate when needed or wanted. We stay out as long as the group decides, keeping in mind that safety (hypothermia) comes first.
For photographers, we provide guidance and advice to set up photo equipment, manual focus at night, and photographing the northern lights throughout the night. A Camera Parka Pro is provided for your DSLR.
For non-photographers, we will take pictures, and give you up to 5 digital files of your choice suitable for 8"x12" prints.
We provide transportation to the different locations to/from your downtown accommodation. We have a Jeep grand Cherokee with heated seats for everyone.
Details
Dates: January 22 – February 9, 2020.
What: One-night Aurora Tour. Maximum 2 adults.
Location: Yellowknife, Northwest Territories, Canada.
Cost (CAD $ per person): $99 + GST for the tour and travel to various locations. Not included: travel to/from Yellowknife, accommodation, meals, warm clothing and photo gear. BONUS: protective camera cover included for the night – Camera Parka Pro
Confirmation: spots must be fully paid to be considered held.
Cancellation policy: 100% refundable if we do not go out because of bad weather. No refund if we go out and there are no northern lights.
Disclaimer on weather and conditions: Participants are expected to spend long hours outdoor and should dress accordingly. Sunset and sunrise are around 4-5pm/9am. Temperatures in Yellowknife in January/February are around -20 to -40°C at night (sometimes colder with windchill) – it is essential to wear warm and wind resistant clothing, good boots and protects hands when taking pictures. The average humidity is high, around 80%, and the dew point is very close to outside temperatures. Frost or dew can be expected on lenses and cameras at night. Aurora borealis activity cannot be guaranteed to appear at any specific time, and clear skies are not guaranteed either.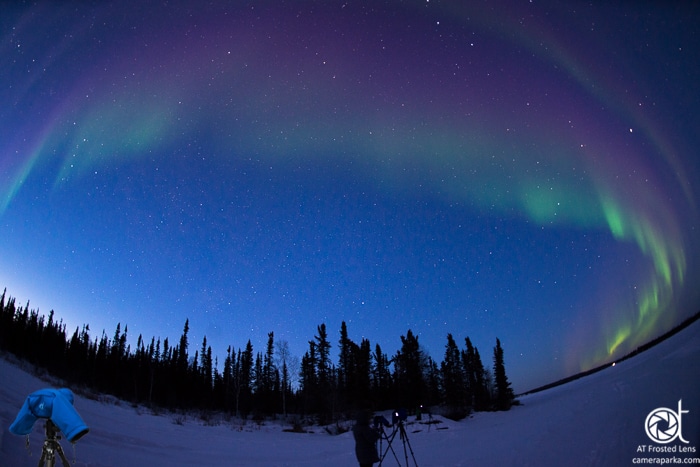 https://atfrostedlens.com/wp/wp-content/uploads/2020/01/2020_Tours-3936.jpg
467
700
at_admin
https://atfrostedlens.com/wp/wp-content/uploads/2016/07/LogoWebsite3big.jpg
at_admin
2020-01-03 15:50:40
2020-11-12 20:59:41
One-night Aurora Tours in Yellowknife, Canada – January 22 to February 8, 2020