Camera Parka – Protective cover for DSLR
Stop worrying about using your DSLR in bad weather!
Protect it with a Camera Parka and have fun taking great pictures.
Designed by photographers for photographers, the Camera Parka is ideal for outdoor and landscape photography, such as long exposures, time-lapses, night and astro photography. Camera Parkas have been extensively tested in cold temperatures (-40°C, -40°F), humid conditions when the dew point is an issue, and on windy, foggy and rainy days.
What is so great about a Camera Parka?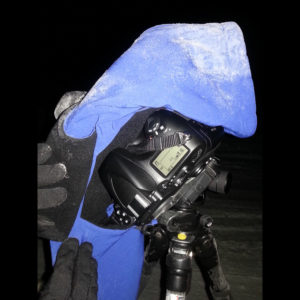 Protects from cold, frost and light rain.
Blocks wind.
Save battery life.
Easy access to settings with wide side sleeves.
Use with thin gloves when changing setting.
Keeps your hands warm.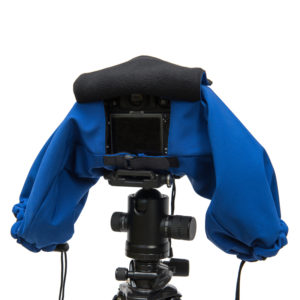 Quick access to LCD screen with flap.
The flap is secured with magnets to contact points on top of the camera parka.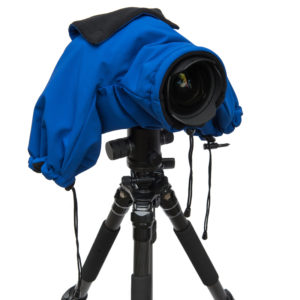 Front sleeve tightens around the lens.
Side sleeves can be closed.
Find out more about the Camera Parka Classic or Pro and which one is best for you!
What our Customers are saying


I love my camera parka! I live in north central Washington State, and the temps can dip below zero in the winter. I enjoy taking photos of star trails, northern lights (when visible in WA), and snowy scenes. I used my new Camera Parka on 1/2/16 and was able to capture some photos of frost in the 1°F temps. I was able to keep my camera outside for over an hour, without it frosting over or getting cold. My hands stayed nice and warm, too! This is the best purchase I have made in a very long time!! Thank you!!!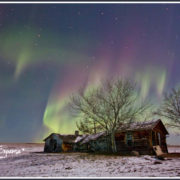 I LOVE my camera parka!!! I use it all the time, but mainly for night time photography. I take photos of Northern Lights in rural Alberta, Canada.
Using the parka means I can stay outside a lot longer in minus temperatures (so far the coldest was -27C). It keeps the frost off the lens and camera body, and also keeps my fingers warm when I have to change settings. I also love the remote shutter release cover. Cables like this don't like the extreme cold too much, but the cover keeps it protected nicely. One of the best camera accessory purchases I have made in a long time.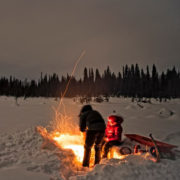 I received my parka back in December. I've been using it on cold days and backpacking trips. I love the poagies on the side for my hands. I also love how easy it is to fit it on the camera. It easily fits over my 24-70mm and 80-400mm Nikkor lenses (with the hood attached). In the campfire photo, all three of us (my husband, the camera, and I) were wearing parkas! The parka was great because it was windy and single digits that night.
We may have been got caught up in the moment of capturing and while we were using this remarkable invention of yours. We captured some Spectacular Aurora's on the morning of November 10th, 2015. I made a collage for ya and want to thank you for the Parka. Everyone Capturing in the Rain, Snow and well below sub zero temps needs to purchase one of these. Well worth the price of saving Expensive Lenses and Cameras. Thanks again for the keeping me informed of the tracking and making sure we received it in time.."